Our History
Founded in 2005 and launched worldwide in 2007, BestDissertation.com has quickly grown to become a leader in academic writing.
Today, we have served more than 3000 customers across the world. Every day, we process about 60 orders from students who need professional, reliable dissertation writing services.
As our growth continues, we promise to always offer the same great service that has earned us the praise of our customers.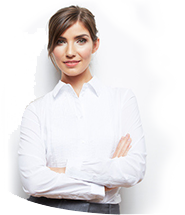 BestDissertation.com's sole mission is to be the world's premier provider of dissertation services, including writing, editing, proofreading, and more.
Pricing
As a company, we adhere to the following principles:
All work is 100% original and plagiarism-free
We will meet all accepted deadlines
We only employ professional dissertation writers with degrees from the US and UK
Customers will receive 24/7/365 support, so they can always get help whenever they need it
All dissertation writing services will be competitively priced and deliver exceptional value
Our Writers
BestDissertation.com works with only the best writers in the industry. All of our writers have professional experience and either MA or PhD from top universities. We have more than 500 writers, consisting of experts in all sciences and all subjects.
In order to join our writers' team, each potential writer has to pass the writing test and has to provide credentials to prove the required qualification.
You can communicate directly with your writer during your project to ensure all parties are on the same page.